These Maraschino Cherry Cake Balls Are Off The Hook!
Chocolate, Coconut, Maraschino Cherries and more chocolate…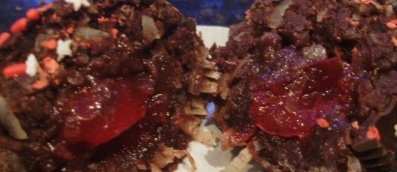 If you love chocolate, coconut and cherry, you will flip over these cake balls for Christmas. I have to say this is so far my favorite cake ball creation. The flavors are very rich and decadent.
Warning: If you are diabetic, I would not eat these. Not a good idea for the sugar rush you get from them… Maybe just a tiny taste:)
What you will need for the Maraschino Cherry Bomb Cake Balls:
Pre-Baked Chocolate Cake
Buttercream Frosting 1-1 1/2 cups
Flake Coconut 2 cups
Maraschino Cherries 16
Dipping Chocolate
Mini Cupcake Liners 16
Christmas Sprinkles
How To Make The Maraschino Cherry Bomb Cake Balls:
Start by crumbling the pre baked chocolate cake in large mixing bowl.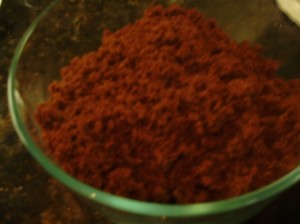 Next mix in buttercream frosting until smooth.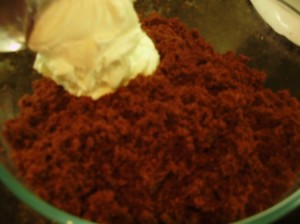 Add Flake Coconut and mix in until evenly distributed.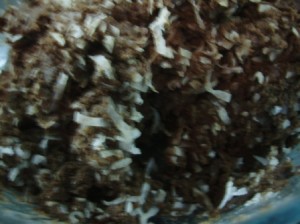 Next, create a disc shape in the palm of your hand out of the chocolate, coconut cake ball mixture. Place one whole maraschino cherry in the center of the cake ball disc.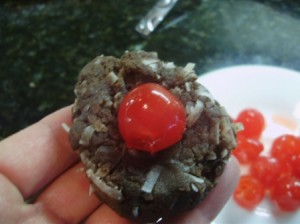 Gently wrap the cake ball mixture around the maraschino cherry and secure so there are no cracks or leaks.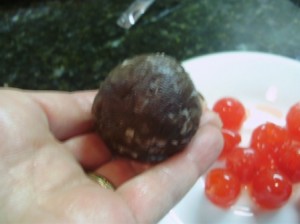 Line up your un- dipped maraschino cake balls on  sheet of wax paper and get ready to dip in melted chocolate.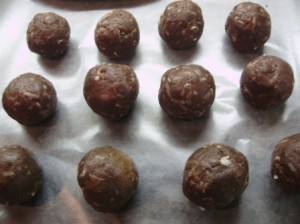 Using a fork or dipping utensil, start dipping your maraschino cake bomb balls into melted dipping chocolate.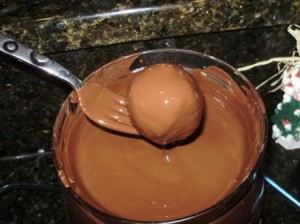 Let excess chocolate drip off of cake balls and then quickly place in mini cupcake liner an top with Christmas sprinkles while still wet.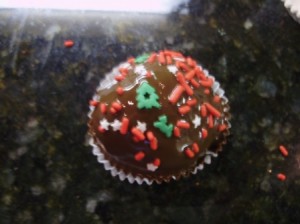 These will set up really fast and will be eaten even faster! Depending on how large you make the cake balls, you should get between 12 and 16 large Maraschino Cherry Cake Bomb Balls.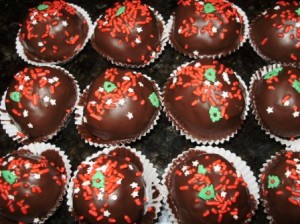 Want Even More Great Ideas?