What a cupcake recipe and what a great lady! Our newest featured cupcake artist Kayisha Thompson is on a mission to take her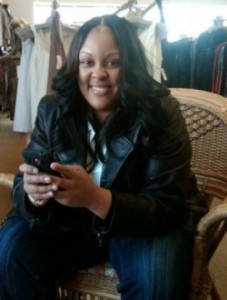 love for cupcakes and pastries and share her gift with inner city children. I am so inspired by this gal and am grateful and honored help get the word out about her initiative.
Kayisha is the Cake Executive Officer of Pink Princess Pastry based in Atlanta, Ga.
Kayisha is sharing her Pom Pink Cupcake recipe with you all and" yum yum" these look fantastic!
This cupcake idea is fit for any princess with the beautiful pink colors.
Kayisha Thompsons Story:
I have a BS in Psychology and an MS in Counseling however my passion lies in the Pastry Arts. I recently picked my spatula back up in the summer of 2010. I have a yearning to be more creative! I am initiating a non profit sector Pink Princess Chefs where I will teach Pastry Arts to Inner City Youth.
Pom Pink Cupcakes
Pom Pink Cupcake Recipe:
Pom Pink Crème filled Vanilla Cupcakes
1 8oz package of crème cheese
1 teaspoon pink food coloring
Cherry Pom Pomegranate Frosting
4 cups confectioner sugar
1 teaspoon imitation cherry
1 teaspoon pink food coloring
4+ tablespoon of Pom Pomegranate Juice
Combine the confectionery sugar, shortening, and Pom Pomegranate Juice mixing until smooth.
Add in imitation cherry and vanilla.
Prepare the batter. Mix salt, baking powder, and flour in a separate bowl and set aside.
Mix butter and granulated sugar until smooth. Add in eggs slowly one at a time.

Slowly add in dry ingredients. At the end, add in milk and vanilla.


Use a ice cream scoop and scoop in batter into lined cupcake tray.
Prepare the crème filling.
Mix crème cheese and sugar until smooth.

Add in one egg and then add a drop or two of pink food coloring.


Add in Pom Juice last. After wards, pipe cream filling into the center of each cupcake and place in preheated oven of 350 degrees for 18-20 minutes.
Prepare the frosting!
Mix confectioner sugar, shortening, and Pom Pomegranate Juice until smooth.

Add imitation cherry and vanilla flavoring (Williams-Sonoma brand).


Add pink food coloring in the end and use an ice cream scoop to add to piping bag.
Give Some Love To Kayisha and Help Support Her Initiative to Teach our youth the art of creating with food.
Simply visit Kayishas Facebook Fan Page and Show Her How Much You Care!
You can also Visit the Pink Princess website here>>www.pinkprincesspastry.com<<
Want More Great Cupcake Ideas?