Cake decorator Julie Hicks, has a great story behind her cupcake art as well as cake decorating skills. We are delighted to feature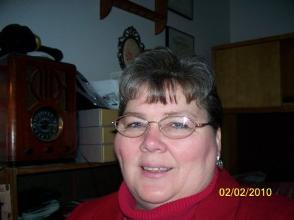 Julie here and give her a big applause for taking what she knows how to do along with a passion behind it and create not only great works of cake art but turn it into a home based cake decorating business.
Julie Hicks Cake Decorating Story:
I started my home-based baking business in May, 2010. I have been baking since I was about 10 years old. Many people had been telling me I should sell my baked items, so when I became unemployed, I started my business. I am having a blast doing it!! There is nothing better than the satisfaction of your customers when they look and taste your creations! We do cakepops, cupcakes and cakes, but I am starting to do more sculptured cakes as well. I love using fondant to decorate my cakes and cakepops, and have started making my own marshmallow fondant instead of the store bought fondant. It has a much better taste and is much less expensive to use.
Here Are Two of Julie's Featured Cupcake Creations:
Julie has a fantastic page on >>Facebook<< "All You Need Are Cupcakes"
Julie has also created some beautiful cake pops in buckets with bows! These are super cute cake pops and get their own post on them in the cake pops category here at Decorated Cupcake Ideas. 🙂
Give some of that cupcake love to Julie and visit her fan page to show you are rooting for her!
Would you like to become a featured cupcake artist on Decorated Cupcake Ideas?
Get More Great Cupcake Idea Updates Sent To Your Email!