Super Easy Snowman Cupcakes!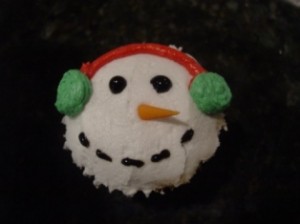 This cute snowman cupcake is super easy to create.
All you need are some cupcakes, cake icing, black piping gel and a bit of humor.
The nose for this easy snowman cupcake is made from orange colored fondant but you can use regular cake icing if you prefer.
These snowman cupcakes are pretty much the easiest Christmas cupcakes you can decorate and they are a blast for the kids to get involved in.
What you will need for the Easy Snowman Cupcakes:
pre baked cupcakes
cupcake liners
cake decorators icing
orange colored fondant
black piping gel
green food coloring
red food coloring
How to Make The Easy Snowman Cupcakes:
Start by icing your pre-baked cupcakes with a thin layer of cake decorators icing.
Next, using your red colored icing, pipe the headband on the top of the cupcake.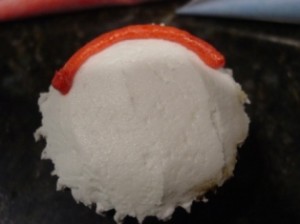 Next, using green colored icing pipe on the earmuffs to keep your snowman cupcake warm:)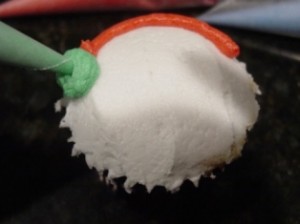 Next, using your black piping gel, pipe on the coal eyes and mouth.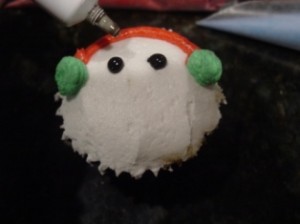 This is so easy peasy…………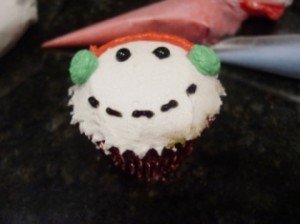 Next, finish off with a carrot nose made from either rolled fondant or cake decorators icing. How easy was that?
Want More Great Ideas?