My Personal Top 3 Cake Decorating Picks For Cake Decorating Videos and DVDs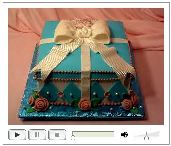 If your anything like me, you spend a ton of time looking for the best videos you can find on cake decorating.
I decided to give my personal top 3 picks for what I believe are the best ones to invest time and money in.
Of course eventually I would like to do an entire class myself soon but for now I will share what I think are the best ones as of right now.
Many of the classes and videos show more than decorating cakes and cupcakes, they will also show how to create really beautiful cookies and candies as well.
Top Pick # 1
Goes to: Yummy Arts online Cake Decorating membership class. I chose this as the #1 class purely from a total convenience as well as "get to see and learn any time you want" point of view. While I think it is always fun to be engaged with other decorators whooping it up in a live classroom, the Yummy Arts membership gives you full access to different ideas, techniques and recipe's. These are real professional cake decorators that teach as if you were in the room with them.
I recommend this type of class for anyone that is pressed for time and wants to learn when ever they get that itch to be creative. This is a total value and you also don't get pressured by classroom instructors to buy stuff you don't need.
As of the writing of this post, I believe the course is $19.95 to join.
You can visit the Yummy Arts Main Site By Clicking Here
Top Pick # 2
Goes to: Wilton Cake Decorating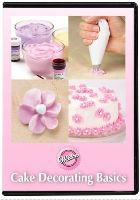 If you are a total beginner and are looking for the basics to get yourself started I recommend the Wilton Cake Decorating Basics DVD.
As of this writing, it is priced at 33 bucks. I think the shipping is free. Wilton of course is the biggest name in Cake Decorating so you know you are getting some really good training from them. I actually used to represent Wilton years ago when I owned my my food brokerage company.
Wilton Cake Decorating Basics, DVD
Top pick # 3
Goes to: Ronald A. Winbeckler
If "Figure Piping is your bag, and you want to learn from a guy that has actually been inducted into the Cake Decorators Hall of Fame, this is my pick for learning figure piping. His DVD's have been selling out of stock pretty fast on Amazon. I can't find them anywhere else. I will guess at this point Ronald is sticking with the big A until further notice.
Cupcake Figure Piping–Cake Decorating DVD
Roland Winbeckler is known worldwide for his life-sized cake sculptures of celebrities and others plus for his expertise in figure piping, airbrushing on cakes, cake writing abilities, etc.
TYRNSEGKFVGD
I hope this will help you on your decision making when looking for the good stuff on DVD. I will keep my eyes peeled for any others that I think are really cool and of good value. If you have any suggestions of your own that would like me to post, leave me a comment and I will take a look at it. Hopefully you will get to a point with your talent and one day create your own training video or DVD on decorating cakes, cupcakes and cookies!
Be sure to let me know if and when you do. I will totally help promote it for you:)
Sign Up Here For Our Email Alerts On Decorated Cupcake Ideas!