This Push Pop Cake is in honor of Independence Day to celebrate with on the 4th of July!
We're calling this one our Red, White and Blueberries Push Pop Cake…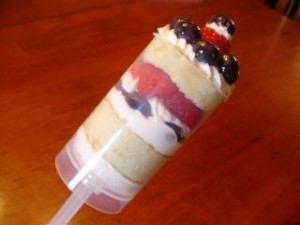 Celebrating the 4th of July has never been tastier.
This layered Push Pop Cake is full of yummy raspberries and blueberries surrounded with french vanilla cake and delicious buttercream icing.
We used buttercream icing instead of whip cream we could enjoy them outside without being concerned they would melt in the heat.
Of course we found they get gobbled up pretty darn fast so the whip cream may have made it before the heat got to them 🙂
What you will need to create your own Push Up Pop Cakes:
Half Sheet Pan
Your favorite cake batter
Raspberries
Blueberries
Simple Syrup
Pastry Bag
Star Tip
For Push Pop Cakes, it is best to use a half sheet pan verses a quarter sheet pan. This keeps the height down. "Even in using the half sheet pan you will find that you will want to cut your layers in half for certain push pop cake ideas you come up with."
How to Prepare the Push Pop Cakes:
Pre bake your cake in a half sheet pan. Be certain to level out your cake batter so it is even before placing in the oven to bake.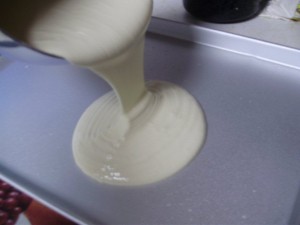 You should have a good even bake shown here:
Shown here we used the Push Pop Container to cut out perfect circles to use in the push pop cake.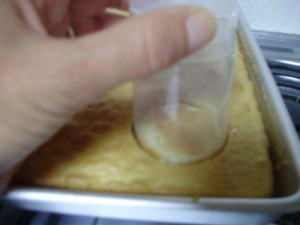 Make several at a time you will have many push pop cake circles to work with. You can use the excess cake for cake crumbs or to make cake pops with:)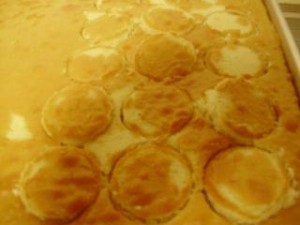 Take your Push Pop Cake Container and Assemble it. Start filling it first with icing or whip cream.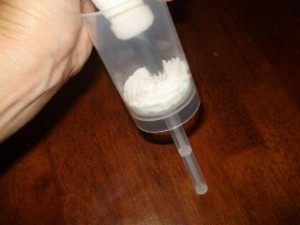 Start layering with the cake circles..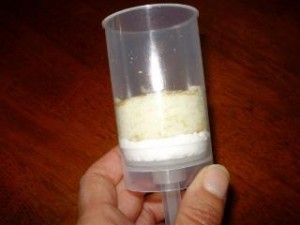 Continue layering with the fresh berries.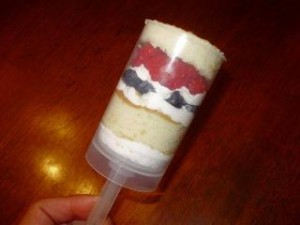 Top off with butter cream and more raspberries and Blueberries! Use simple syrup to brush over the berries for a shine..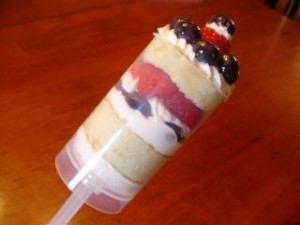 HAPPY 4th Of July!!!
You can get the Push Pop Containers Here: http://pushpopcontainers.com