Here's to that star student! Push Cakes are a great reward to hand out to your star student for a job well done. Going back to school won't seem so rough when you present this festive push cake to your child at home or to give out at the first classroom party of the year.
This push cake is simple to create and is a perfect reward for a job well done! We give this push cake an A+ !!
What you will need to make the Star Student Push Cake.
Clear plastic Push Up Pop Containers
White Cake Mix
Buttercream Icing
Curling Ribbons
Sprinkles or Non Perils
Star Student Stickers
Half sheet baking pan
Make up procedure for the star student push cake:
Pre-heat your oven to 350 degrees
Prepare your cake batter and pour into a 1/2 sheet pan. The half sheet pan will make a thin layer cake that works nicely for the three layers.
Bake your cake for about 15 minutes. Half sheets cook a bit quicker than 1/4 sheets since the layer is thinner.
While your cake is baking, prepare buttercream icing. You can use canned icing but we think the pro icing tastes way better 🙂
Remove cake from oven and let cool. You will keep the cake in the pan.
When your cake has cooled down, use the top of a push up pop container to cut circles from the sheet cake.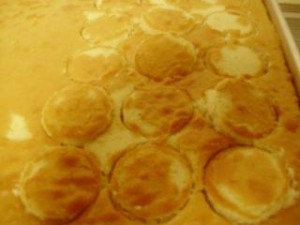 Fill bottom of your push up pop container with a thin layer of icing and alternate layers of cake circles, buttercream icing and sprinkles until the push pop container is filled to the top.
Place a star student sticker on the outside of the push up container tube and garnish the top with some festive ribbons!

Want More Great Ideas Sent to your Email inbox?