Ghost Cake Pops With Vanilla, Lemon and Coconut Mixture:
I have been on a cake pop mission this past couple of weeks and started creating all sorts of Halloween themed yummy num nums in my test kitchen.
Right now it looks more like a laboratory of a mad scientist. "Ghost cake pop scientist that is."
These tasty cake pops are made from vanilla cake batter mixed with lemon pudding, coconut and buttercream icing. I wanted to create a cake that was not as sweet as most cake pop cakes are. Some of the recipe's are so sweet you can hardly eat them.
The mixture is balanced and so delicious. I have provided the full make up procedure along with the recipe I came up with. Yeah, I ate three of them before doing the photo shoot. These are off the hook.
What you will need to create the "Ghost Cake Pops":
Vanilla Cake Batter (homemade or box mix)
Lemon Pudding ( you can use pre-made shelf stable pudding, for this mixture I used snack pack lemon pudding)
Shredded Coconut
Professional Cake Decorators Icing
White Coating Chocolate
Rectangular Baking Pan (9×13)
Parchment Paper
Cookie Sticks
Black Food Color
Blue Food Color
Red Food Color
Styrofoam Block or Cake Pop Stand
Directions To Create The Ghost Cake Pops:
Pre-heat oven to 350 degrees.
Prepare vanilla cake batter from scratch or by using a box mix. Box mixes are fine to use.
Bake cake batter in 350 degree oven in a 9×13 baking pan.
Let cake cool and then prepare the cake by first scraping off the top film layer.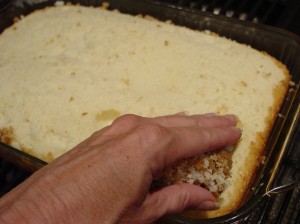 This will help the cake pop look nice and un-freckled.
Get as much of the skin layer of the cake off as you can.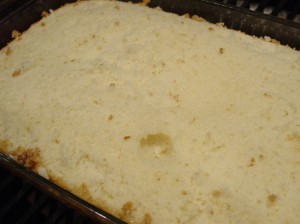 It is not necessary to put the cake in a food processor but it won't hurt it either.
In a large mixing bowl, crumble up the cake and add  3.5oz of lemon pudding, approximately 1 cup of flake coconut and 1 cup of buttercream icing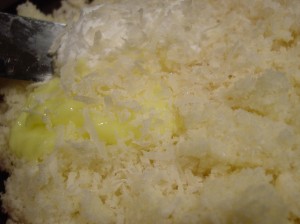 Mix all the ingredients together by hand until mixture is the consistency of soft play dough. If mixture is too stiff, add a bit more buttercream icing.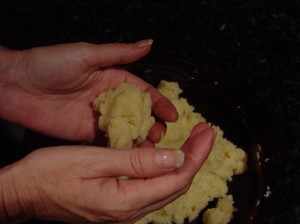 Start forming your ghost cake pops by rolling the cake mixture in the palms of your hands as shown.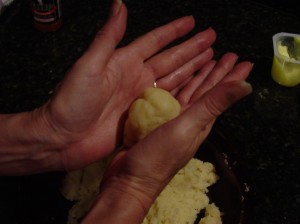 Continue shaping until you get a pointed top for the ghosts head.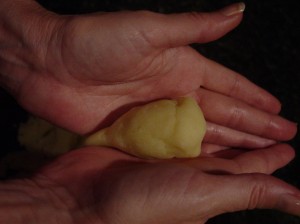 Continue to shape the ghost head until desired shape is formed.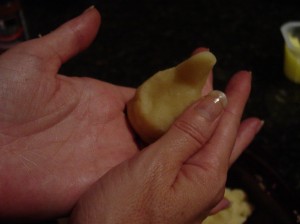 Place shaped ghosts on a baking sheet lined with parchment paper. You can use a cake board as well.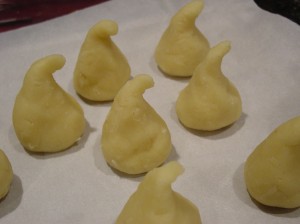 Place molded ghosts in refrigerator until cool and firm for dipping.
While your ghosts are firming up begin melting your white chocolate.
Here I used a high end Swedish chocolate coating that does require tempering.
When working with white chocolate, you must not rush the process of melting it. If you are using Wilton melts verses a more expensive coating, you will find it will take even longer to get the consistency correct. Be certain to use a double boiler or a crock pot with water in it. Keep the crock pot on low and be certain there is an air cushion between the water and the bowl that the chocolate is in. Do not let any water get in the chocolate or it will be ruined.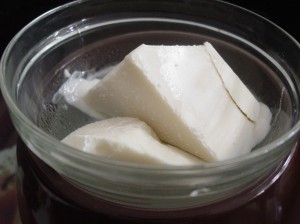 Once your chocolate has melted, remove it from the heat or turn off your crock pot. If you are using a high end chocolate coating you can keep the crock pot on low.


Remove your molded ghosts from the fridge and insert a cookie stick in the bottom of the ghost body.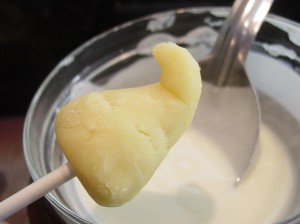 Start dipping your ghosts in the melted chocolate.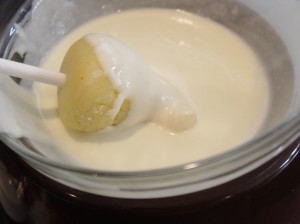 Allow excess chocolate to drip off before placing your ghost cake pops in styrofoam block.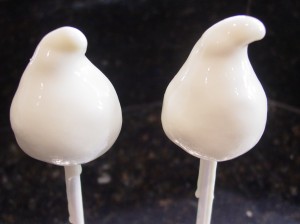 Once all of your ghosts have been covered in the white chocolate and set, you can start creating funny ghost faces on your pops.
Using black colored buttercream icing, you can pipe on the eyes, mouth and scary eyebrows.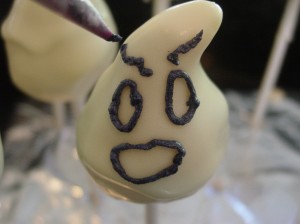 Next using blue icing, pipe in colored eyes and a mouth with the red colored icing.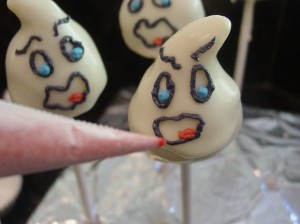 For displays you can place candy corn or anything you think looks festive on the top of the styrofoam cover in foil for halloween!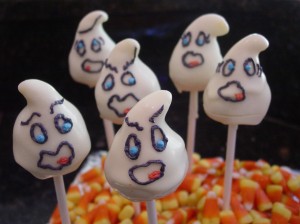 I hope you have a blast making these this year for your Halloween treats. Please leave a comment and let me know if you have any questions.
Related articles on Halloween