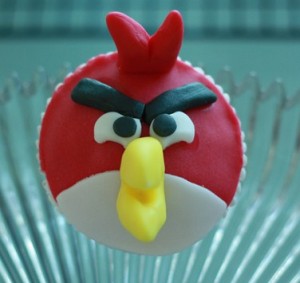 Whats better than playing Angry Birds? Eating an Angry Bird Cupcake! Of course these amazing angry bird cupcakes are almost too awesome looking to eat.
We first saw these in the Cake Decorators Rock group on Facebook. Cyla is one of the group members and is definitely an amazing cake decorator that rocks.
Being a huge fan of the game Angry Birds, here at D.C.I, we just had to feature this incredibly talented cake artist.
Featured Cupcake Artist; Cyla Loayon, created these wonderful angry bird cupcakes using fondant and an eye for perfection!
Cyla has many contributions on Facebook and is rated by Decorated Cupcake Ideas as a 5 star cake decorator. Her photography work is great also. Such talent from one fantastic artist.
Here is what Cyla has to say about her journey in cake decorating.
Moving to Doha January this year was a fresh start — and it was an opportunity to make a fresh beginning at a new hobby. It began with baking brownies for the family, which grew into experimenting with cupcakes, cookies, and cakes. 

The passion for more designs continues — and making special occasions memorable with specialty cakes is my constant goal. You may visit my site at www.facebook.com/specialtycakesbycyla
Here are more pictures of Angry Bird Cupcakes created by Cyla. "You'll see what we meant by great photography work with these pics."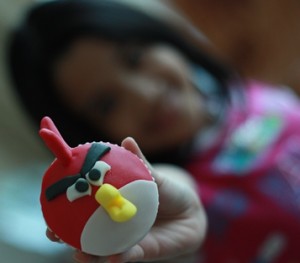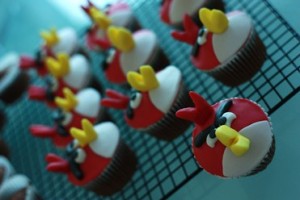 Want More Great Ideas Sent To Your Email?