Elegant and Simple Tall Christmas Tree Cupcakes!
This Christmas tree cupcake is made using a waffle cone and just enough yummy pro cake decorators icing…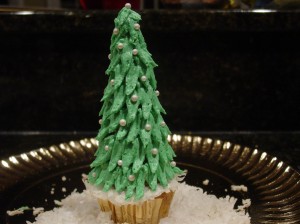 The skill level on the tall Christmas tree cupcakes using the waffle cones is set at Super Easy! Only a few items need for these pretty and tasty Christmas treats…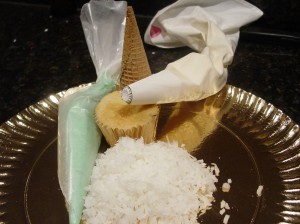 What You Will Need To Make the Christmas Tree Cupcakes With Waffle Cones.
Pre baked cupcakes any flavor
Vanilla icing
Green colored icing
Waffle Cones
Shredded Coconut
Pastry bag
Cupcake liners "Gold foil liners used in this example"
Wilton pearl edibles
How To Make The Tall Christmas Tree Cupcakes:
Start by icing your pre baked cupcakes with vanilla icing and dipping the tops in shredded coconut.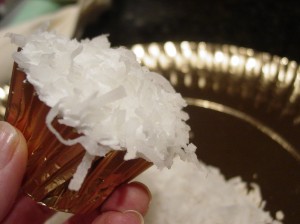 Next take a waffle cone and place it on top of the coconut topped cupcake.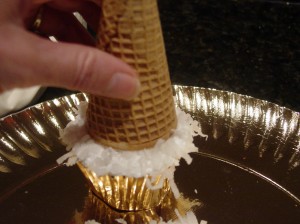 Using your green colored icing with a leaf tip, start creating the Christmas tree needles, working from the bottom towards the top of your cone.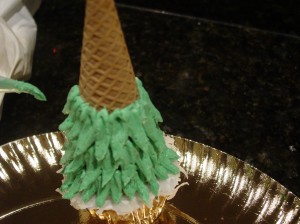 Embellish with pearl edibles and you are done!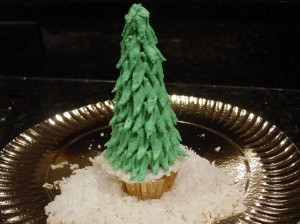 Want More Great Ideas?