OMGoodness! This Salted Caramel Topping is incredible and pretty darn easy to make from scratch!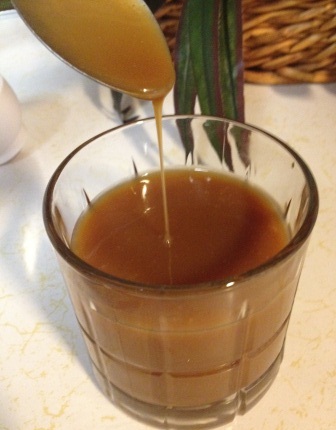 You will want to have all of your ingredients ready and next to your stove top for this one since you will be moving quickly on the last leg of making the salted caramel topping.
The ingredients are few and you may already have them on hand.
What you will need for the "Salted Caramel Topping"
1 cup sugar
1/4 cup water
3/4 cup heavy whipping cream
3 tablespoons unsalted butter
sauce pan
whisk
storage container
self control not to eat it all before using to top your dessert with:)
Seriously, have all of your ingredients next to you and pre-measured out for this one.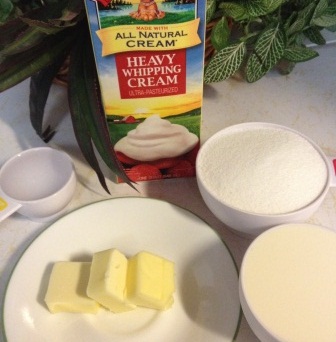 Directions:
Using a heavy-bottom saucepan, dissolve sugar into water over a medium low heat. Once the sugar dissolves, increase your heat setting and bring to a boiling point. DO NOT STIR. you may use a pastry brush to wash down any sugar crystals that may form on the sides of the pan.
Continue boiling until sugar water becomes a nice amber color. This should take approximately 6 minutes.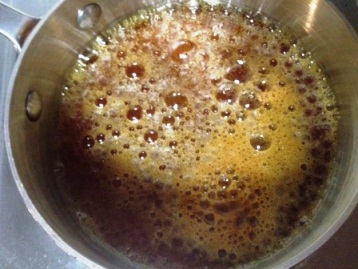 Remove amber colored sugar water from heat and whisk in heavy cream. You will notice the mixture will bubble up.
Begin whisking the cream into the mixture quickly so as not to let the caramel stick to the bottom of the pan.
Add the butter and continue whisking until well incorporated.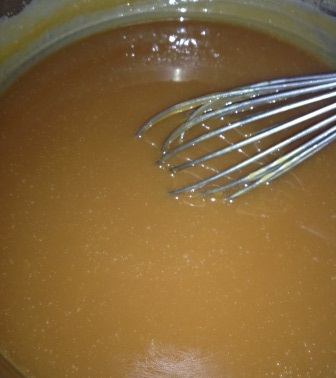 Once cooled, pour the salted caramel topping into a glass container. This can be stored in the refrigerator for up to two week. Enjoy!
How to Make Salted Caramel Topping Video:
Sign Up and Get the Heads Up on More Great Cupcake Ideas!