Christmas Dessert Recipes to Drool Over.
I know, I know… but I just had to share this book with you all. Christmas Desserts and there are 101 of them that totally rock.
You may have seen this floating around in the Facebook sidebar for the past couple of weeks. While I am not certain who is promoting it, I am certain it is the best Christmas desserts book I have ever seen.
Like you, possibly, I took took a look at this product and thought hmmm, how good can this really be, I mean comon' I have seen just about every book out there and not much surprises me to much.
Soooo, I decided, I would get a hold of the author and creator of the book "Theo" and dig in to an interview with her.
The interview turned into more of a wonderful chat between two women that have a love and passion for food and recipe creation. Still, I was a bit curious as to how good this book really was on the inside. So I asked Theo to send me one recipe from it that is not on her site.  So she did:)
My reply email from the pdf file she sent me simply stated… OMG!!!! Seriously, this is flippin' outstanding work!
You will NOT find many digital downloadable E-books of this caliber.
Here's a Little Taste Of What's Inside:
These are the Plum Dumplings.. DAROOL DAROOL…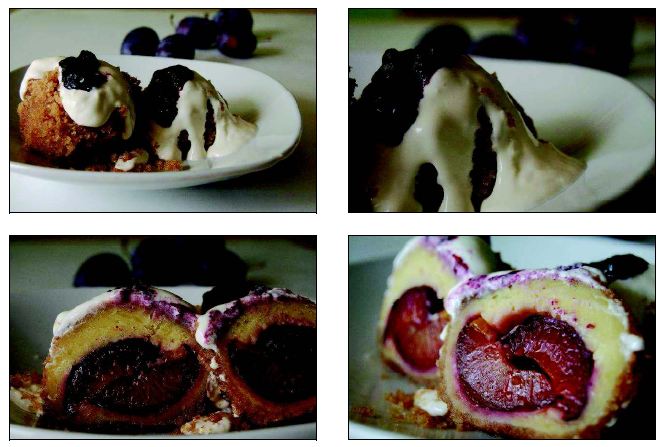 And there are over 200 pages just like this… All with beautiful and easy to understand instructions.
Here's another screen shot of this recipe. Sorry gang, out of respect, I can't show the whole thing but I will create a video on how to make these. Endorsed by Theo of course:)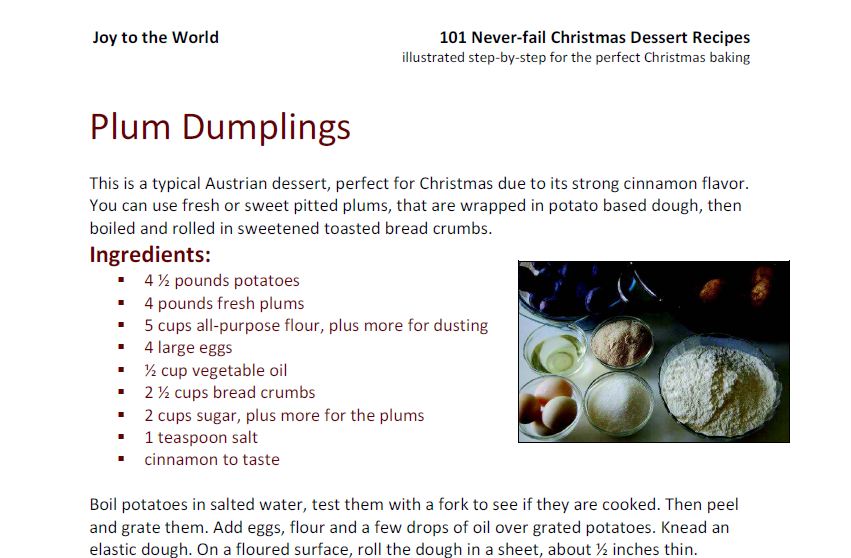 I want to personally thank Theo for creating this book and for putting so much heart into it. Oh, and having it translated to an English version.  Thank You Theo!
Theo has also agreed to give a special holiday price through December!!! Whoo Hoo!!!
UPDATE: YOU CAN NOW GRAB THIS GEM ON AMAZON FOR AN AMAZING PRICE ON KINDLE!!
Thanks again miss Theo!