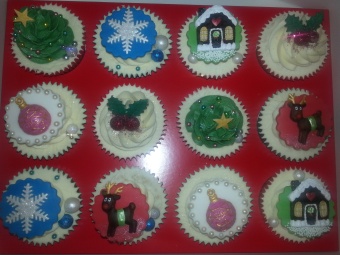 Oh just look at these beautiful Christmas cupcakes sent in by our newest featured cupcake artist Elaine Graham!
These whimsical cupcakes are just too pretty to eat.
Christmas trees, snowflake, houses, holly berries, Christmas bulbs and reindeer.
The attention to detail here is fantastic and the colors are vivid and so eye catching.
Elaine sent . . . → Read More: Christmas Cupcakes by Featured Cupcake Artist Elaine Graham