Been looking for those Push Up Cake Pop Containers? Yep it seems everyone has had a difficult time finding them.


So what do we do when we can't find what we're looking for? We go hunting until we find it. And we found what we and you have been looking for.
I personally have had my eye peeled for these darn things for about a month and finally found and met via email Kate…
I thought is was really interesting that she was the only one who had them, so I just had to know more about this gal. She is a go getter for sure and is selling the heck out of the push pop containers.
I am putting all of her links in this post so you can get to know her as well. And if you are looking for the containers you can grab em on her Etsy shop!
Here is Kates Story… Make sure you all share with your friends for some inspiration:)


Kates Story in her Words: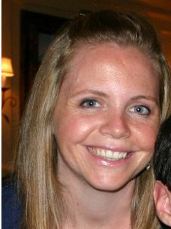 After spending the first few years of my Children's lives passionately planning their birthday parties, I decided to start my own event planning company. I officially launched CupKate's Event Design in September 2010 and had minimal success in my first six months. At the same time that my name was starting to reach the community and party requests started coming in, push pops came onto my radar.
I purchased the smallest quantity available from the Italian manufacturer and experimented with the containers for my Son to take as a Valentine treat for his friends in preschool.

I posted the pictures of my Push Pop Cupcakes on my blog and Facebook page and was instantly met with a barrage of requests for the containers. It didn't take me long to realize that I had found a product that was in high demand. As part of the on-line party world, I also knew that most DIY Moms did not want to purchase large quantities for their children's party, or preschool class. So I decided to offer t  he products for sale in any quantity the customer wanted. So far I've had orders for just four push pops all the way to 250.

The amazing response from the incredibly talented community of people purchasing these containers is overwhelming. Christi from www.lovefromtheoven.com made push pop cupcakes using the famous Easter candy Peeps. Her creation made it all the way to a mention on The Cooking Channel's on-line food blog. I owe much of my exposure to those Push Pop Peeps and as an added bonus I discovered a new blog and on-line friend that I absolutely adore.

Another hot new trend in parties and entertaining is just around the corner and I look forward to finding what it is. In the meantime, I'm building my on-line Etsy shop with the products I love.

Thank you again for the opportunity to share my push pop tale. : )

Kate
Here is Kates Info: Make sure you give her some of that DCI love and a warm welcome!
www.facebook.com/CupKatesEventDesign
Where to Buy Push Pop Containers with Tall 1″ Lids:
Shop.PushPopContainers.Com
Related Articles on Push Pop Cakes:
Want to stay updated? Sign in… Easy Peasy Lemon Squeezy…
More Related articles on Push Pop Cake Containers: