The Perfect Brownie Pan: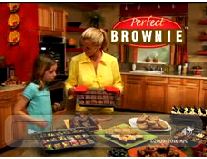 I just had to write about these really cool brownie pans I found. I came across these for the first time today and thought hmmm, these are great for Christmas gifts. Oh, and they are inexpensive. You know me, I am a thrifty gal.
I can't believe I did not see these brownie cutting pans on an infomercial. Yep I am an infomercial freak. I love watching them.
These "Brownie Pans" are flippin perfect for a few reasons.
1. Your brownies are pre-cut while you bake them
2. They are buy on get on free. (My kind of deal) One for me and one for a Christmas Gift.. Whoop Whoop!
3. I love the edges of brownies, so I am stoked that all of the brownies have edges!
4. The serving tray is built right in for really nice displays at parties.
5. The "Perfect Brownie Pan" is super easy to clean.. Yep dishwasher safe.
Over 2 Million Of The Perfect Brownie Pans Have Already Sold, So That's A Good Thing…
I think the video on the sales page for the brownie pans is kind of cheesy but hey, it's an infomercial  🙂 The only thing I really like about the"VIDEO"; is that they give you some cool ideas on decorating the brownies so that's a plus. You also get a free perfect brownie recipe book with it; another plus!
YOU CAN CHECK OUT THE "Perfect Brownie" SALES PAGE AND OFFER HERE: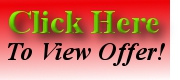 Here's a neat gifting idea:
If you decide to give out one of your perfect brownie pans for a gift for Christmas or another occasion;
Bake a batch of brownies with your perfect brownie pan, decorate and package them up in a pretty, clear cellophane wrap with ribbons or bows and attach them to the wrapped perfect brownie pan gift:) I think that would look really cool!
~Rhonda G.~