Talk About Talent And Style!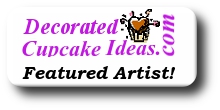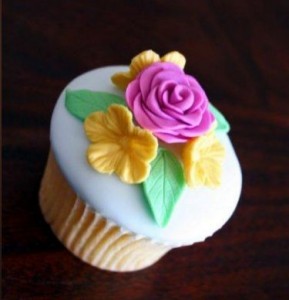 Leora Tius has an eye for perfection and style. Her detail in her work is fantastic. Simple and elegant come to mind when viewing these creative and colorful cupcakes she create.
While Leora has only been a cake decorator a few years, she has hit home with her unique style and craftsmanship.
Honestly it was difficult to select which pictures to use for the feature on her. Many to choose from and many more to see.
Leora's Story:
My name is Leora Tius and I decorated my first cake about 3 years ago but only really pursued it during the past year. I discovered a passion for cake decorating when making my daughter's first birthday cake and I just love it! I'm self-taught and always looking for new ideas to try out.
I love hearing the self taught stories from pure passion for our love of decorating cakes and cupcakes.
Leora was kind enough to send some very cool pictures over as well as the composite of them.
The Flower Bouquet of Cupcakes: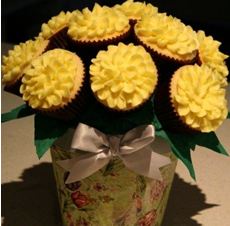 Flowerpot Bouquet – The petals on the cupcakes are buttercream icing piped on using a petal tip. I then put a ball shaped Styrofoam into the pot and poked two holes into the bottom of each cupcake using a cocktail stick. I pushed two sticks into the foam for each cupcake and then carefully attached the cupcakes all around. There is green tissue paper underneath to look like leaves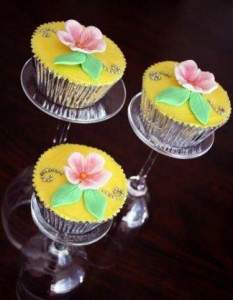 Simple, elegant fondant decorated cupcakes in champagne glasses.
Here Leora uses fondant for the flower and pretty silver edible non perils to accent with a swirl.
I love the picture here. It is just so beautiful.
Leora has a lot more in store to share with everyone. Keep an open for this great cupcake queen.
Want More Great Ideas: